Maxwell Pottery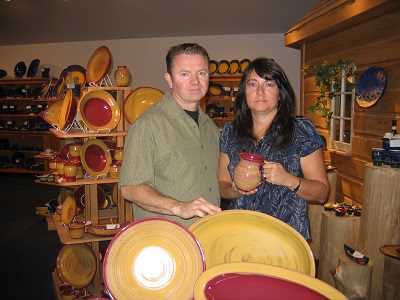 In 1991 Daniel Maxwell and his wife Jodi returned home to Northern Ontario, Canada to establish their beautiful Pottery Studio. They continue to produce exquisite pieces in their unique styles.
Using strong stoneware clay, their work is made on the pottery wheel or is built by hand. By using his own recipe of glaze colors, Daniel hand paints each and every piece in one of his many unique designs.
Daniel's lead-free pottery is dishwasher, microwave, and oven safe and brings many years of pleasure.
Daniel says "We produce functional pots. We want people to enjoy them for their utilitarian qualities as well as their decorative appeal."