Timothy Schmalz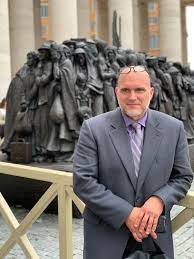 After sculpting exclusively in bronze for large public monuments and hundreds of Christian church commissions. Schmalz continues to work on large-scale projects around the world.
Born in rural Ontario, Canada in 1969, Timothy is by far one of the most prolific artists of our time. Much like the past masters, his calling to the fine art of sculpture was a spiritual one. The best insight to how he feels about his vocation is his mission statement: "I am devoted to creating artwork that glorifies Christ. The reason for this devotion, apart from my Christian beliefs, is that an artist needs an epic subject to create epic art."
Schmalz continues to seek powerful, meaningful, subject matter for new creations.
Showing 1–12 of 39 results